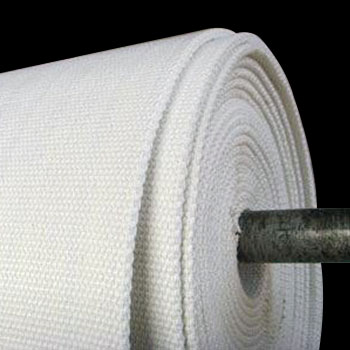 What is
Air Slide Fabric?
Air Slide Fabrics are solid woven fabrics and are used in air slides for pneumatic conveying of fine dry products like cements and other raw materials.
We provide Airslide Fabric for conveying bulk material by air gravity. The main use of Airslide Fabric is discharging, declining transportation or homogenizing the powder or small granular material . Our airslide fabric is named as Airslide fabric, Airslide membrane, Air slide cloth, Air slide canvas, Air permeable fabric, and Fluidization cloth, fluidising fabric. We adopt high quality 100% polyester for airslide fabric material.
Air Slide Fabrics are also referred to as Aeroslides, Aeration Pads, Fluxo Channels Fluid or arms, Fluidizing Fabric and Air Permeable Fabric.
No moisture absorption
No caking
Resistant to rotting and decomposition
Complete unloading without residues
Consistent fluidization over the complete surface
Good resistance to abrasion
Low wear and therefore longer life
Low shrinkage even when used under hot and humid conditions